Preserve New York Grants - 2011
At its 2011 meeting, the Preserve New York Grant Program panel selected 15 projects in 13 counties for support totaling $90,444. With the announcement of the 2011 awards, the total support provided by Preserve New York since its launch in 1993 is over $1.6 million to 265 projects statewide.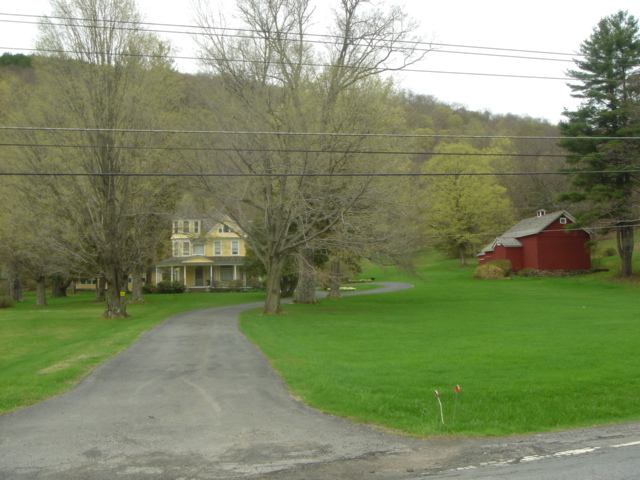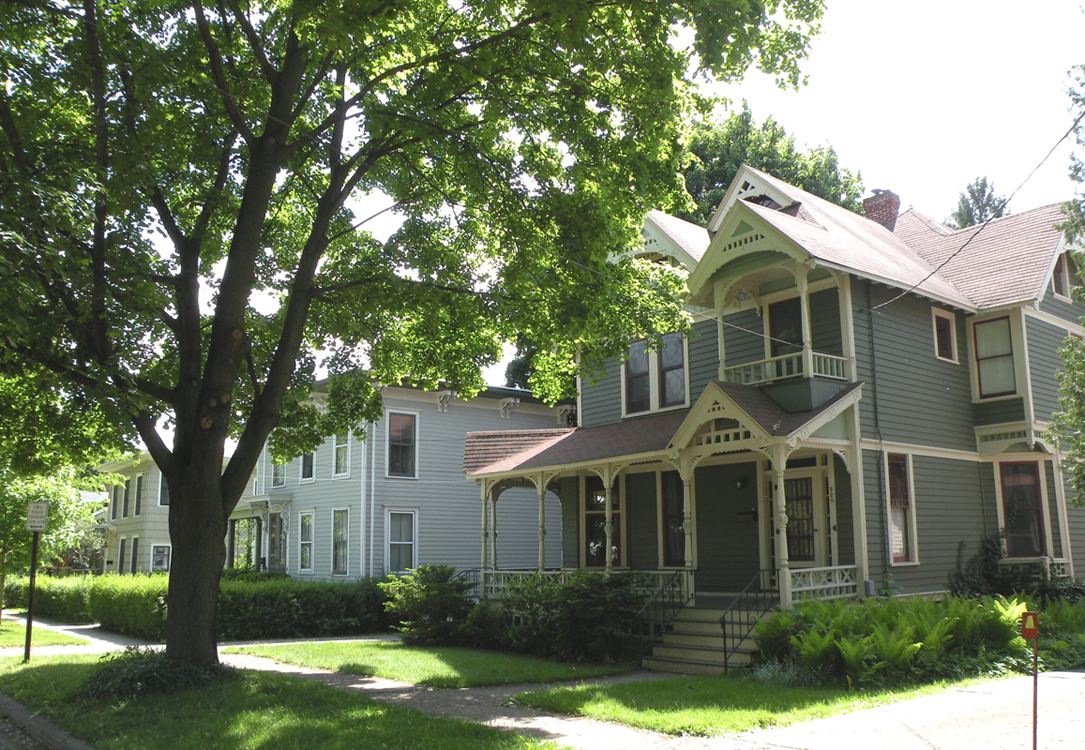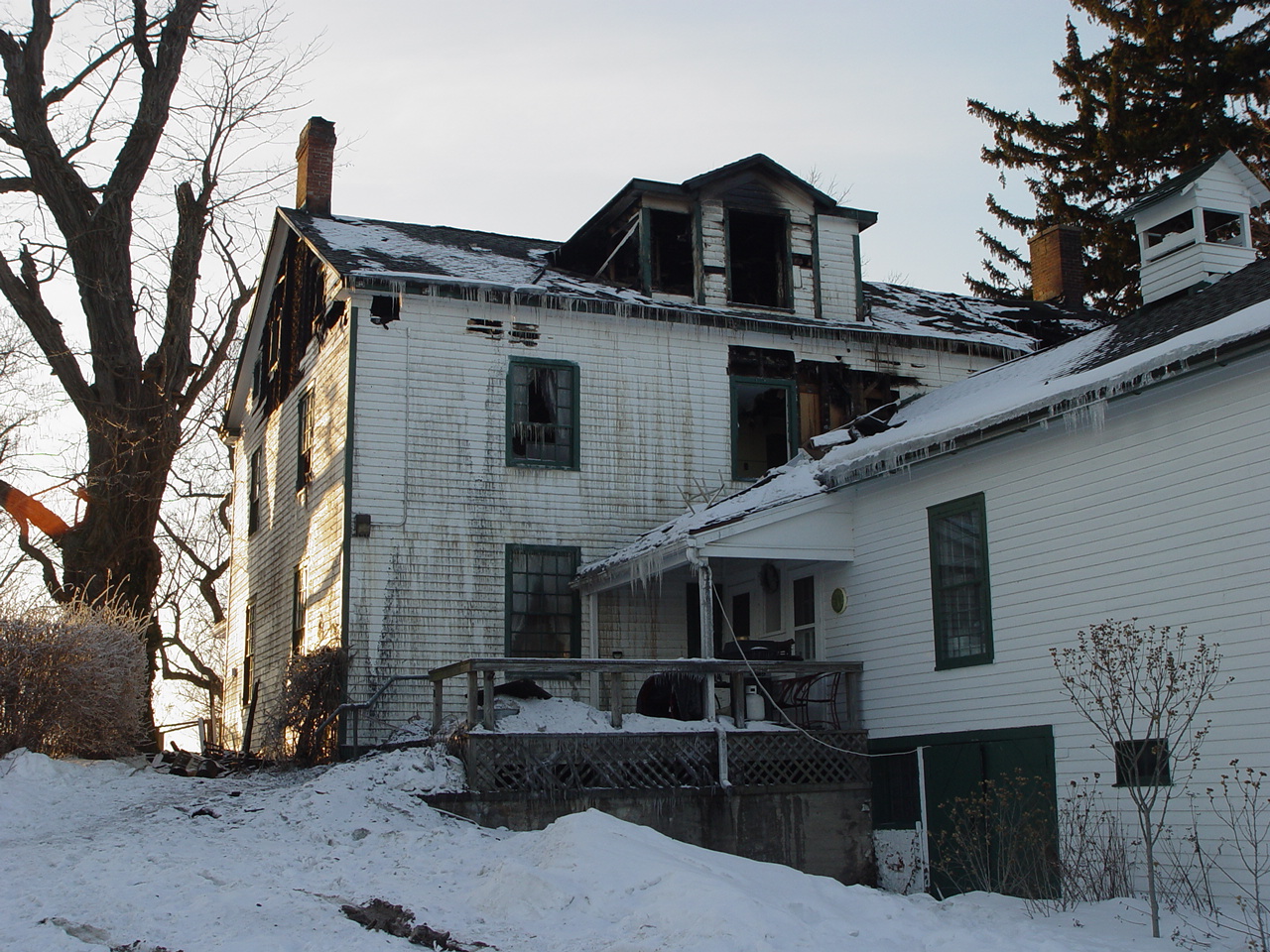 Albany County
Delaware Area Neighborhood Association, Albany - $5,044
Reconnaissance-Level Survey
The Summit Avenue section of the Delaware Avenue area of Albany originally developed in the first quarter of the twentieth century as a working-class streetcar neighborhood. The typical one-over-one free-standing frame duplex houses repeated in rows throughout the neighborhood retain original elements such as stained glass windows, paneled oak front doors, and slate roofs. A successful National Register nomination will position property owners to take advantage of New York State's Historic Homeownership Rehabilitation Tax Credit Program.
Cattaraugus County
Randolph Area Community Development Corporation (RACDC), Randolph - $8,500
Nomination to the State and National Registers of Historic Places
The proposed historic district reflects the Randolph area community's development between c.1830 and 1930 and will include approximately 200 residential, commercial and public buildings. As a result, many Randolph property owners will be able to apply for rehabilitation tax credits for work they do on their historic homes and businesses. Johnson-Schmidt and Associates Architects of Corning will complete the project.
Chautauqua County
Fenton History Center, Jamestown - $7,500
Historic Landscape Report
The Fenton Mansion, listed on the State and National Registers of Historic Places, once served as the home of Reuben E. Fenton, who was elected to both the U.S. House of Representatives and U.S. Senate in addition to serving as Governor from 1865-1869. The City of Jamestown purchased the property (originally known as Walnut Grove) in 1919 for use as a park. The report, to be prepared by Dean Gowen of Snyder, New York, will guide appropriate treatment of the two-acre park's grounds which include curvilinear drives, a ravine, mature trees and evidence of extensive gardens.
Chemung County
Near Westside Neighborhood Association, Elmira - $7,600
Nomination to the State and National Registers of Historic Places
The West Clinton Street neighborhood is a primarily residential area that reflects 19th to early 20th century construction. Special features of the area are handsome brick row houses and several high-style architect-designed homes. The nomination will be prepared by consultant Nancy Goblet and will position approximately 90 properties for the benefits of state and federal tax credit programs.
Erie County
Hamlin Park Community and Taxpayers Association, Buffalo - $4,000
Nomination to the State and National Registers of Historic Places
The Hamlin Park neighborhood of Buffalo contains some 400 one-and two-family homes built between 1912 and 1920. As a result of this project, homeowners will become eligible for the state's Homeowner Rehabilitation Tax Credits. The nomination will be prepared by a team of municipal, professional and not-for profit stakeholders including neighborhood volunteers who have been trained in survey techniques by the consultant firm.
Preservation Buffalo Niagara (PBN), Buffalo - $7,500
Nomination to the State and National Registers of Historic Places
With 1,600 properties, the Elmwood West neighborhood promises to be the largest historic district in Western New York when it is listed.. The area developed between c.1890 and 1930, and includes distinctive residential examples of Queen Anne, Shingle Style and Colonial Revival design. Preservation Buffalo Niagara is collaborating with many groups and individuals including a neighborhood-based community council, municipal officials, a religious institution and a local foundation. As a result, many Buffalo homeowners will be able to apply for state tax credits.
Essex County
Town of Crown Point, Crown Point - $3,000
Nomination to the State and National Registers of Historic Places
While this area is comprised of a census tract eligible for the New York State Rehabilitation Tax Credits, structures must be individually listed or a contributing building in a historic district listed on the state or National Register of Historic Places to take advantage of the incentive. This project focuses on the buildings surrounding the town green at the center of Crown Point, representing the period when the community was a prosperous center of agriculture and iron manufacturing. Three main houses and the church, all surrounding the green, directly relate to some of the most important early families in the Crown Point community.
Kings County
Friends and Residents of Greater Gowanus, Brooklyn - $7,500
Reconnaissance Level Survey
This neighborhood, listed as a Six to Celebrate by the Historic Districts Council, has many landmarks and architecturally significant structures, including the Carroll Street Bridge, the oldest retractile bridge in the country. Buildings within the Greater Gowanus neighborhood include industrial structures and worker housing, and the area has retained much of its 19th century industrial architecture and cultural heritage.
Monroe County
South Wedge Planning Committee, Rochester - $3,800
Nomination to the State and National Registers of Historic Places
The South Wedge neighborhood reflects the city's development associated with the expansion of several nurseries and a growing German population between the 1880s and 1920s. The project will be completed by Bero Architects of Rochester and the results will position between 245-400 properties for state and federal tax credit benefits, including New York State's Historic Homeownership Rehabilitation Tax Credit Program.
Montgomery County
City of Amsterdam, Amsterdam - $7,500
Historic Structure Report
This historic mansion was built in 1869 in the Second Empire style as a residence. In 1913, John Sanford, one of Amsterdam's leading industrialists, purchased the home and completed a major renovation to the building, working with the architect Robert Fuller. The Sanfords then donated their home to the City of Amsterdam in 1932 for use as the Amsterdam City Hall. The building, while remarkably intact down to its bathrooms and door hardware, suffers from deterioration due to lack of proper maintenance. This Historic Structure Report would guide future efforts to secure support for the building's preservation, and provide an outline for public education about the Sanford Mansion's its role in Amsterdam's cultural heritage.
Village of Fort Plain, Fort Plain - $3,000
Nomination to the State and National Registers of Historic Places
The village's architecture reflects all periods of its development, from the construction of the Erie Canal through the late 19th century railroad and beyond. Historic fabric includes worker housing, mill owner dwellings, several large churches, and canal-related buildings. Building on a Preserve New York-funded reconnaissance-level survey completed in 2010, and maintaining the same consultant, Jessie Ravage, the Village Board and Mayor have recognized the potential for economic development and view the nomination as a way to foster community pride in its cultural and architectural heritage. The village is entirely eligible for New York State Rehabilitation Tax Credits.
Sullivan County
Roscoe Rockland Chamber of Commerce, Roscoe - $6,000
Reconnaissance Level Survey – Roscoe to Beaverkill
This inventory along the river corridor will serve to catalog cultural resources and provide an overview of the survey area, as well as assess the historic and architectural significance of the sites in the region. This area, known as the birthplace of American fly-fishing, was developed in the mid-19th century with the growth of the railroad. The proposed survey area includes the Roscoe downtown, small residential mill communities along the Beaverkill, recreational resources further north on the Beaverkill, and historic farmsteads along the Roscoe to Beaverkill campground and covered bridge loops. The work will be completed by the firm of Larson Fisher Associates of Woodstock.
Tompkins County
City of Ithaca, Ithaca - $5,000
Intensive Level Survey
This survey of the Henry St. John neighborhood will lead to a local historic district nomination, along with an application for National Park Service certification in order to qualify property owners for the New York State and Federal Rehabilitation Tax Credits. The Henry St. John neighborhood has a broad range of architectural styles from 1830-1930, illustrating Ithaca's development from village into city. The buildings range from modest vernacular to high-style, including Second Empire, Collegiate Gothic, Greek Revival and Italianate.
Wayne County
Cracker Box Palace, Alton - $9,000
Historic Structure Report
This grant will support the cost of completing several historic structure reports at Alasa Farms, a 627-acre property that includes 17 major buildings and structures and is listed in the State and National Registers of Historic Places. Among the most significant resources are the Main and Deacon's houses which are rare surviving examples of Shaker architecture built c.1833-1834, and the farm's many barns, some of which are used by the not-for-profit owner for its farm animal shelter. Due to development pressures, 2009 fire damage and other threats, Alasa Farms was included in the Preservation League's Seven to Save listing in 2010. Crawford and Stearns, Architects and Preservation Planners of Syracuse, will prepare historic structure reports for the Shaker Main House and two to three barns using additional funds from the state's Environment Protection Fund.
Wyoming County
Warsaw Historical Society - $5,500
Nomination to the State and National Registers of Historic Places
This grant will support the cost of preparing a State and National Register of Historic Places nomination for downtown Warsaw. The proposed district of up to 30 properties will include two c.1865 churches and rows of brick commercial buildings constructed between c.1880 and 1930. The project, to be completed by Bero Architecture of Rochester, advances the village's Main Street revitalization program and is the first Preserve New York grant awarded in Wyoming County