Preserve New York Grants - 2012
In 2012 the Preservation League and the New York State Council on the Arts completed two decades of collaboration on the statewide grant program Preserve New York. These grants enable nonprofit groups and municipalities to undertake historic structure and historic landscape reports that guide the restoration of museums, municipal halls, parks, and other public assets. Grants also fund surveys of historic resources – from farmsteads to 19th century neighborhoods to industrial waterfronts – and support their landmark designation at the local, state, and national levels. Since 1993, Preserve New York has invested over $1.7 million in 279 projects statewide.
The 14 projects funded this year are diverse, challenging, and on their way to meeting high preservation standards. But the power of Preserve New York may best be demonstrated through its integration with the League's core programs. State and National Register Historic Districts, whose nominations were funded through Preserve New York grants, have led to over 2,500 properties across New York State becoming eligible for state rehabilitation tax credit use.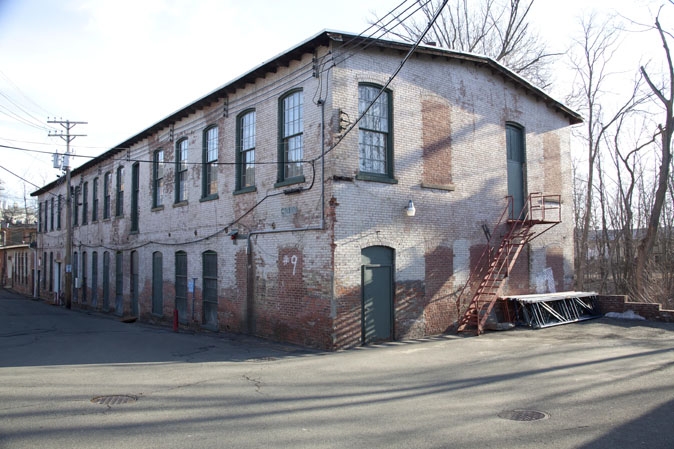 Guilford Historical Society
Guilford, Chenango County
A $6,000 grant will support the cost of a nomination of 95 properties in Guilford Hamlet in the State and National Registers with an eye to fostering community pride and protection from potential energy extraction projects.
The Town of Claverack
Columbia County
A grant of $8,400 will enable the town to move forward in saving and repurposing this rare 1870s double Whipple bowstrung bridge following the preparation of a historic structure report. The goal is to open the bridge as part of a pedestrian trail in this picturesque community.
The Village of Sidney
Delaware County
Although damaged by flooding following Tropical Storms Irene and Lee, Sidney retains its "hometown character." A grant of $6,000 will advance the nomination of a 650-property State and National Register historic district. The goals are to restore community pride and to make property owners eligible for rehabilitation tax credit programs.
The Hull House Foundation
Lancaster, Erie County
At the Hull House, the $7,000 grant will leverage other funds and result in recommendations for landscape treatments consistent with the group's mission: to tell the story of life at a pre-Erie Canal farmstead.
Kleinhans Music Hall Management
Buffalo, Erie County
A $6,200 grant will support the cost of a State and National Register nomination for the Fargo Estate, a late-nineteenth century neighborhood of over 240 properties that would lead to state rehabilitation tax credit eligibility.
Martin House Restoration Corporation
Buffalo, Erie County
The Darwin D. Martin House, a Frank Lloyd Wright masterpiece whose restoration has received several awards, will now embark on a landscape report for its restoration and interpretation thanks to a $10,000 grant.
Historic Saranac Lake
Saranac Lake, Franklin County
This Preservation Colleague group secured a $6,200 grant to develop a State and National Register historic district nomination of the Helen Hill neighborhood, comprised of post-1892 residences. Of more than100 homes, many served as a tuberculosis "cure cottages" and will qualify for rehabilitation tax credit use. Adirondack Architectural Heritage, another Preservation Colleague group, will prepare the nomination.
The Zadock Pratt Museum
Prattsville, Greene County
Few places in our state were as hard-hit by Tropical Storms Irene and Lee as this riverside community. A grant of $10,000 will help complete a historic structure report for the pre-1824 Arnold House. The community also received a Technical Assistance Grant to assist with post-flood recovery.
Crown Height North Association
Brooklyn, Kings County
A $5,000 grant will support the cost of beginning a survey of 990 properties that, when listed in the State and National Registers of Historic Places, will allow their owners to take advantage of rehabilitation tax credits for work they do on their older homes.
Friends of Sanford Stud Farm
Amsterdam, Montgomery County
The most notable building in this complex, the Broodmare Barn, was nominated to the State and National Registers of Historic Places as a means of providing protection and access to funding sources. The grant of $1,950 helped local advocates and the town (the property owner) address the preservation and the use of this collection of agricultural buildings in the face of sprawl.
The Town of Hartwick
Otsego County
Hartwick received $3,300 to fulfill a recommendation from a past League-funded survey: to prepare a 175-building State and National Register nomination of its hamlet. The goal is to identify what is special about these rural areas and to protect their hamlets, farmsteads and small businesses from inappropriate development including industrial drilling and mining.
Town of New Lisbon
Otsego County
New Lisbon will complete a survey of over 300 properties for possible State and National Register listing thanks to a $3,000 grant. Scattered farmsteads, a state park, and a wide range of building types located in the hamlets of New Lisbon and Garrattsville will be examined.
The City of Troy
Rensselaer County
A grant of $5,000 will allow Preservation Colleague group Troy Architectural Program to document seven former manufacturing buildings along River Street. Successful listing on the State and National Registers will open the door to new investment opportunities.
The GARNER Arts Center
West Haverstraw, Rockland County
This 43-building multi-arts center in a former factory complex was heavily damaged when the Minisceongo Creek overflowed the mill race following Tropical Storms Irene and Lee. A Preserve New York grant of $7,724 supported the cost of a nomination to the State and National Registers.