Technical Assistance Grants - 2013
The Preservation League of New York State offered the first of two rounds of the 2013 Technical Assistance Grant (TAG) program to strong statewide demand. Eligible groups compete for funds for technical studies carried out by preservation and design professionals including building conditions surveys, engineering/structural analyses, feasibility/reuse studies, and specialized building conservation studies.
In May, the first of two grant rounds awarded $33,550 to 13 projects in 11 counties. The Fall grant cycle awarded $11,553 to four worthy projects in as many counties. Each successful applicant is providing a $500 match.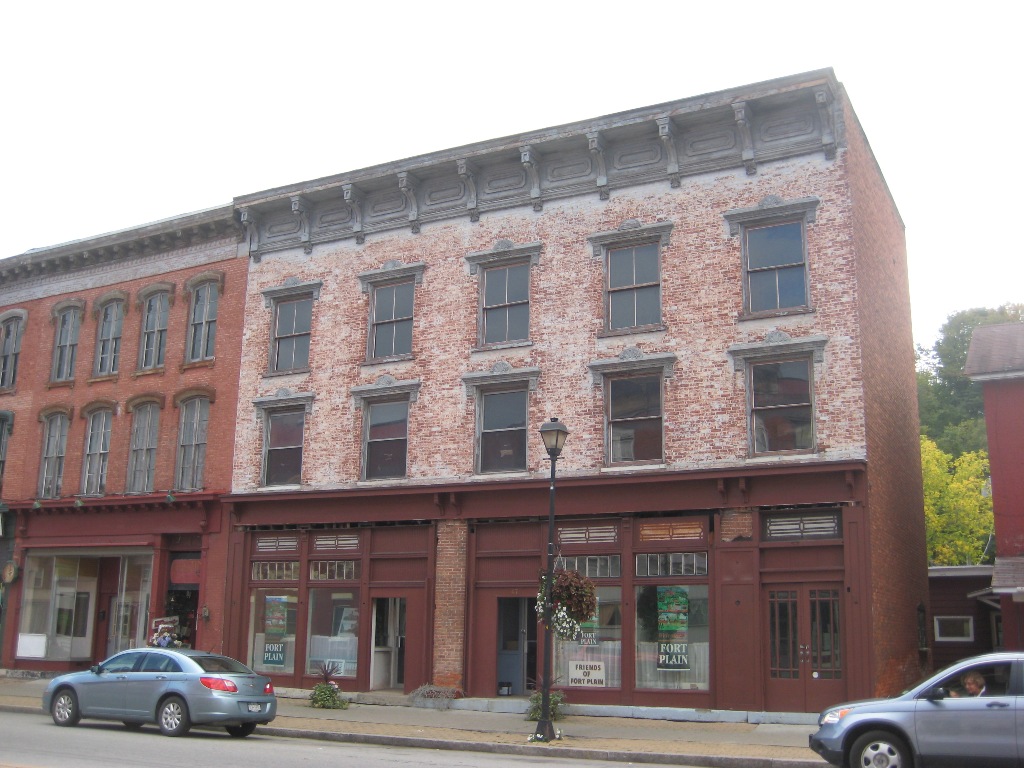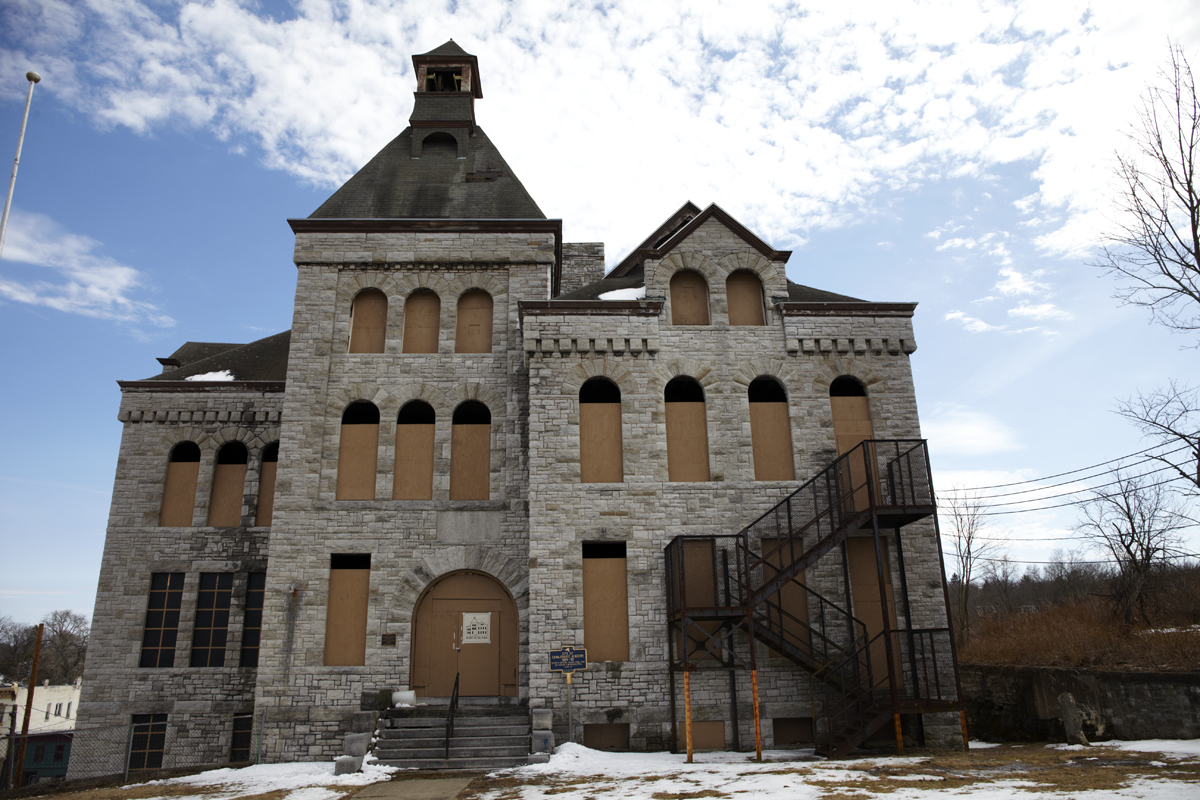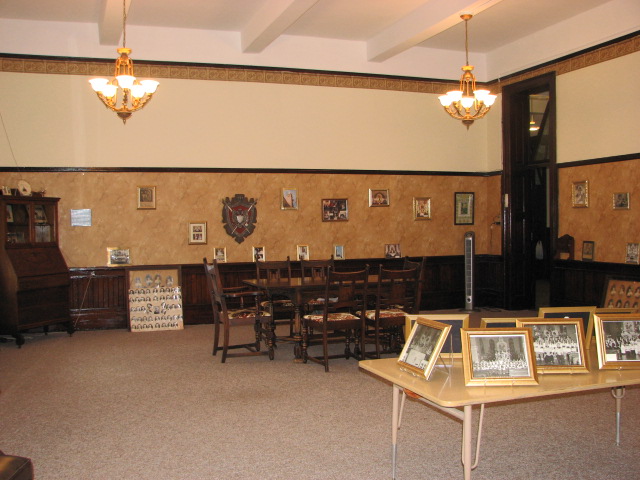 Friends of Fort Plain | Montgomery County
Klepper Hahn & Hyatt will conduct a structural analysis of 47 Main Street, also known as Diefendorf Hall, in Fort Plain. Friends of Fort Plain plan to create a cultural community center, with exhibits highlighting Fort Plain's Erie Canal heritage and the visit of Susan B. Anthony and Elizabeth Cady Stanton to the hall in 1867.
Mohawk Valley Collective | Canajoharie
The Mohawk Valley Collective will receive TAG funding to support a structural assessment of the vacant West Hill School in Canajoharie, built in 1892 on a hill overlooking the village. The organization wishes to ensure the structural stability of the school before they continue more intensive repairs and stabilization.
Lilac Preservation Project | New York
The Lilac Preservation Project is a maritime museum that operates the U.S. Lighthouse Tender LILAC as a center for maritime education and community activities. Walter Sedovic Architects to create a restoration and adaptive use plan for the ship's cargo hold addressing public accessibility, asbestos abatement, engine restoration, and exhibit spaces.
Niagara Heritage for Hope and Service | Niagara Falls
The Niagara Heritage for Hope and Service organization will complete an accessibility study for a 1914 school building located at a former religious complex that serves the city's ethnically diverse East Side. The former school is used for public education and social assistance programs. The study will be completed by Foit-Albert Associates of Buffalo.
Tonawandas' Council on the Arts | North Tonawanda
This full service arts and cultural center is housed in a 1904 former Carnegie library, and its park-like grounds offer exhibits, classes, lectures and arts events. However, the center's exterior ramp and interior circulation plan and bathrooms do not meet present accessibility standards. A study with design recommendations will be completed by Flynn Battaglia Architects of Buffalo.
Munson Williams Proctor Arts Institute | Utica
The Munson Williams Proctor Arts Institute, a leading arts center in the state, has a collection of 19th and 20th century buildings including the grand former residence, Fountain Elms. Several c.1850 period rooms house gallery spaces, meeting rooms and a café. However, this landmark suffers from moisture problems related to its roof drainage system. Crawford and Stearns, Architects and Preservation Planners of Syracuse, will assess the causes of failure and recommend treatment plans.
Victor Historical Society | Victor
Built in 1879, Valentown Hall appears unique in New York State and an early national example of a "mall" - with individual retail spaces within a common interior core design, enabling consumers to visit all shops once inside. In 1940 it became a museum housing Sheldon Fisher's private collection, operated in part by the Victor Historical Society. Bero Architecture of Rochester will complete a building conditions survey to address deferred maintenance and restoration challenges.
Cobblestone Society | Albion
The Cobblestone Society owns and interprets the three buildings of the Cobblestone Historic District, listed in the National Register of Historic Places in 1993. Its recent strategic plan calls for the completion of building conditions surveys of its three museum properties, starting with the 1836 Ward House. Andrea Rebeck, Architect, of Albion will complete the survey which will serve as a model for the Society's other museum buildings.
Universal Preservation Hall | Saratoga Springs
This TAG award will fund a handicapped accessibility study for this 1871 church, now a performance and cultural center. The study, to be completed by architect Mark Thaler, will examine various designs for an accessible entrance that will harmonize with the historic character of the building.
Maple Museum | Schoharie County
The Town of Jefferson, working with the Jefferson Historical Society, will commission a structural analysis at the Maple Museum, housed in an 1837 church building. Engineer James Forbes will do the structural analysis, which was recommended by architecture firm Crawford & Stearns. This grant will help leverage a Main Street Revitalization grant received by the town from the Western Catskills Community Revitalization Council.
Save the Lyon Commission | Bath
The Save the Lyon Commission formed in 2006 to prevent the demolition of a vacant former school for a chain drugstore at the village's four corners located in a National Register Historic District. A year later the Preservation League placed the building on its Seven to Save list. Clinton Brown Company Architecture of Buffalo will complete a Building Conditions Survey, the next step in realizing the group's vision for the Waterman Center for the Arts in this landmark property.
Eastville Community Historical Society | Sag Harbor
The Eastville Community Historical Society operates the St. David AME Zion Cemetery in Sag Harbor. This grant will fund a survey to document the presence and condition of grave markers, as well as evaluate the potential presence of unmarked burials in this historic African-American cemetery. Daria Merwin, PhD of Stony Brook University will serve as lead consultant on the project.
Whitehall Skene Manor Preservation, Inc. | Whitehall
Skene Manor was completed in 1874 and overlooks the village of Whitehall on a prominent bluff at the start of the Champlain Canal. TAG funds will support a structural analysis of the mansion's porte cochere, which is pulling away from the main building. Structural engineering firm Ryan Biggs Associates will complete the project.
Auburn Schine Theater | Cayuga County
The 1938 National Register-listed theater, located in the heart of downtown Auburn, has been undergoing a phased rehabilitation since its acquisition by the Cayuga County Arts Council (CCAC) in 1998. The goal of the CCAC is to bring it back to its atmospheric and streamline design glory. Crawford and Stearns, Architects and Preservation Planners of Syracuse will complete a study to provide recommendations on how best to address moisture and mold issues.
Osceola Public Library | Osceola Historical Society
Built in 1882 as Osceola's Methodist Church, the small Gothic building was purchased by the Town in 1920 and used as the municipal hall for the next 60 years. Since then the local library and historical society have shared this landmark's tight quarters which does not provide appropriate climate control nor space for patrons, and the institutions' archival materials, books, and collections. Holmes King Kallquist and Associates, Architects of Syracuse will complete a study to improve the building's systems and spaces and enhance public use.
Montgomery County Historical Society | Fort Johnson
Old Fort Johnson, run by the Montgomery County Historical Society, was flooded in 2011 following tropical storms Irene and Lee. In response to the flood damage, the organization followed model preservation practices and saved a great deal of historic building material. This exterior building assessment is the first of a two-part conditions assessment to guide the society's strategic planning. Preservation architect Rob Petito will complete the building condition survey.
Berkshire Free Library Association | Berkshire
The Berkshire Free Library is one of the community's oldest buildings and is jointly used by the library and the local historical society. The plank frame former home has developed plaster and wall paper failure and other problems on the second floor despite regular attention by its stewards. Carl Stearns of Crawford and Stearns, Architects and Preservation Planners of Syracuse, will identify the causes of excessive moisture and humidity and examine the building's heating system.